When a $16 million necklace is taken from self-made businesswoman Roxanne Waters' home in an elaborate heist, the ensuing police investigation exposes cracks in Eastern Sydney's sparkling façade.
With the stakes higher than ever, can the masterminds stop themselves from turning on each other, or will they discover a friendship worth more than diamonds?
Why we like it:
THE UNUSUAL SUSPECTS is a highly entertaining tale of empowerment and a celebration of women's friendship across social divides.
Share this program: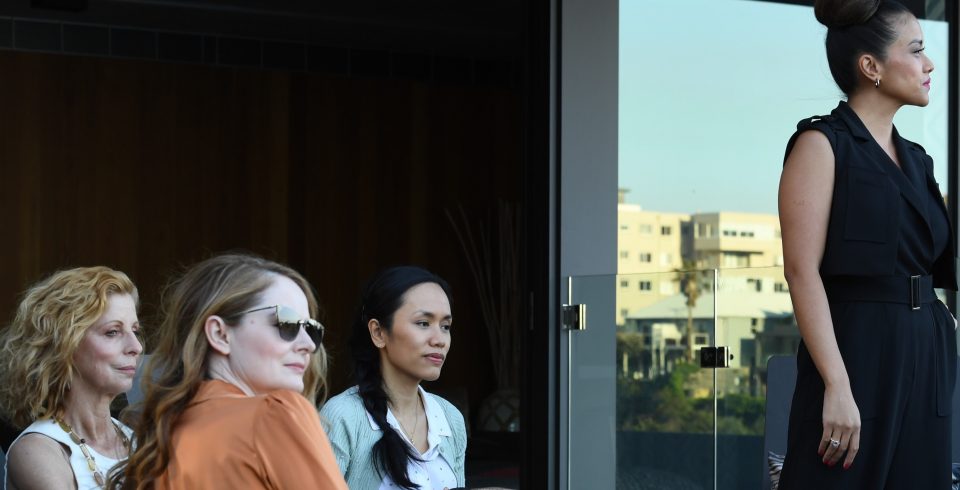 Genre:

Comedy / Heist

Director:

Natalie Bailey & Melvin Montalban

Broadcaster:

Australia

Shooting language:

English

Written by:

Jessica Redenbach
Roger Monk

Co-Written by:

Vonne Patiag

Cast:

Miranda Otto (The Chilling Adventures of Sabrina, Homeland, The Lord of the Rings trilogy)
Aina Dumlao (Sanzaru, Ballers, MacGyver)
Michelle Vergara Moore (Condor, The Time of Our Lives)
Heather Mitchell (A Place to Call Home)