After she experiences her own personal apocalypse, Aboriginal morning TV host Charlie escapes the fallout, and finds herself at the centre of a ragtag community of doomsday preppers settled in her grandma's land.
Surrounded by quirky personalities, from a pair of optimistic born-again Christians to a fiery Gen-Z indigenous activist, Charlie tries to get her groove back after her scuffles with mainstream, white society.
Why we like it:
A raucous, oddball comedy weaponising humour to open complex and uncomfortable discussions on identity and racism, holding no punches and leaving no one spared from being the butt of the joke, while also inspiring courage, self-determination and a sense of belonging.
Share this program: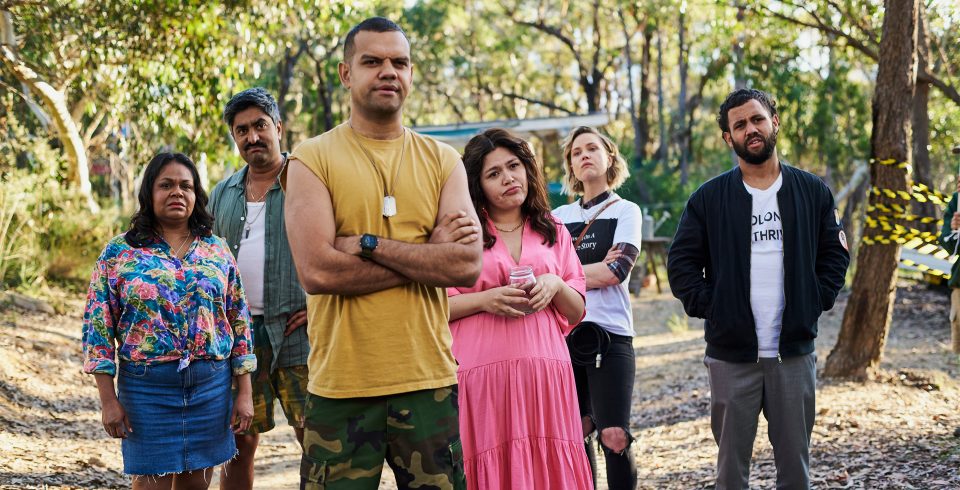 Genre:

Comedy

Broadcaster:

Shooting language:

English

Created by:

Nakkiah Lui
Gabriel Dowrick

Cast:

Nakkiah Lui
Ursula Yovich
Meyne Wyatt
Aaron Mcgrath
Eryn Jean Norvil
Jack Charles
Luke Arnold