On June 7th 1968, 25 year old Txabi killed a man in the name of the Basque independentist organization ETA. He was shot dead himself a few hours later by the Guardia Civil. That day started a war that would last 50 years, killing over 800 people.
Set in 60s Francoist Spain, the series retraces the life of this idealistic student, through his romances and family life, as he started to get more and more involved in terrorist activities, following in his brother's footsteps until there was no turning back.
How did this ordinary young man become the leader of a terrorist group and cross the invisible line that separates political activism from armed action?
Why we like it:
LA LINEA INVISIBLE shines through its cinematographic depiction of 1960s Spain and a spanning cast. A must-see that showcases the desperate and intimate resort to terrorism.
Share this program: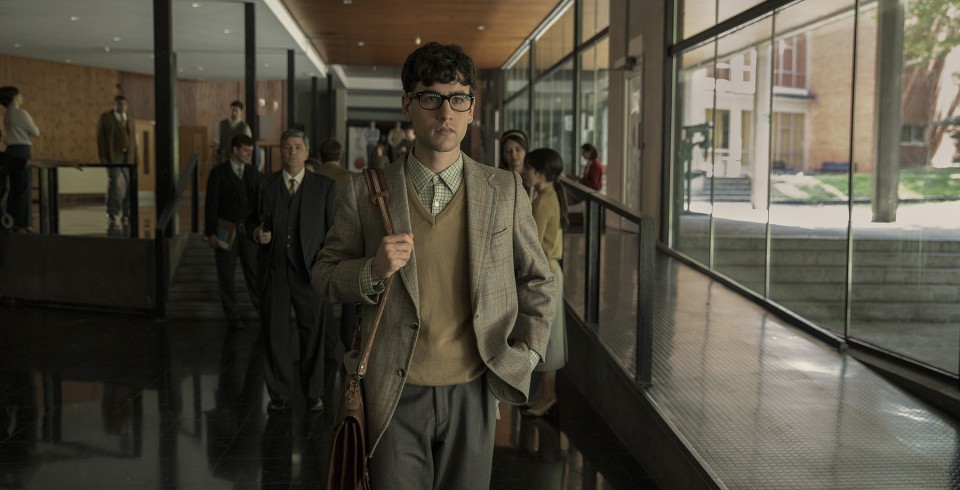 Program information:
Season 1 / 6×45′ / HD / Production year: 2020
Genre:

Drama

Broadcaster:

Movistar+

Director:

Mariano Barroso

Shooting language:

Spanish

Writers:

Michel Gaztambide

Alejandro Hernández

Cast:

Àlex Monner

Antonio de la Torre

Anna Castillo

Asier Etxeandia

Patrick Criado