On June 7, 1968, the leader of ETA, Txabi Etxebarrieta killed the terrorist organization's first victim, Officer José Antonio Pardines. A few hours later, he was killed in a shooting by the Guardia Civil. That day, Txabi started a war that made more than 800 deaths and lasted 50 years.
How did this ordinary young man, who was 25 years-old when he died, become the head of a terrorist organization and cross that invisible line which separates political engagement from armed action?
The series takes us back to 1963 at the very beginning of ETA and tells the story of an idealistic young man who, little by little, got more and more involved into ETA until there was no turning back. It also tells the story of a country under the military Francoist dictatorship and the hunt of ETA terrorists by Chief Inspector Melitón Manzanas. It's a story that leaves no one unscathed.
Why we like it:
A beautifully shot period drama, LA LINEA INVISIBLE shines through its cinematographic depiction of 1960s Spain and its great cast, which includes Antonia de la Torre (El Reino, Que Dios nos perdone). A must-see, this series is relevant today because of its depiction of the desperate resort to terrorism.
Share this program: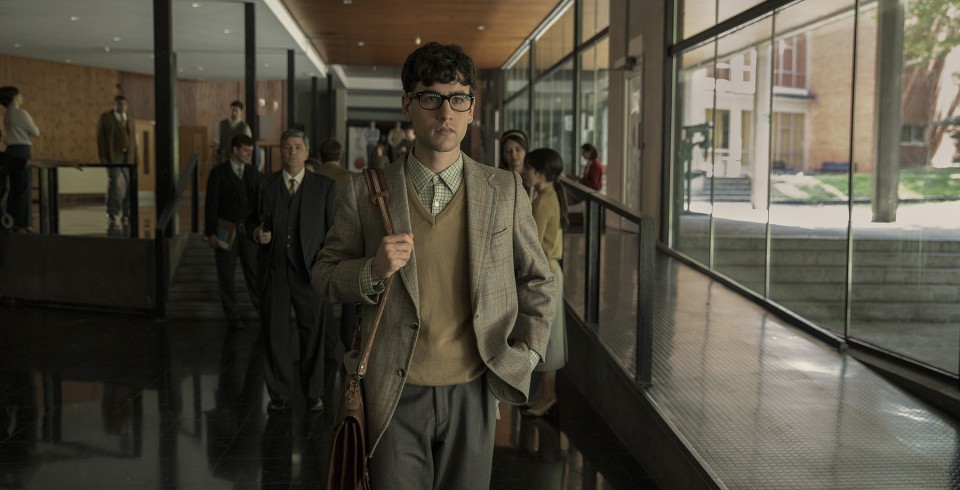 Program information:
Season 1 / 6×45′ / HD / Production year: 2020
Genre:

Drama

Broadcaster:

Movistar+

Director:

Mariano Barroso

Shooting language:

Spanish

Writers:

Michel Gaztambide

Alejandro Hernández

Cast:

Àlex Monner

Antonio de la Torre

Anna Castillo

Asier Etxeandia

Patrick Criado