1960. The world stage is dominated by a super-power, the very symbol of freedom, the great victor of World War II – la belle France.
Young André Merlaux is thrilled when he's accepted into the French secret service. Under the tutelage of three elite agents, André is entrusted the most difficult missions, like figuring out America's obsession for communism and making friends with the Germans. He'll soon discover that France's superiority lies in its complex administrative minutiae and that failing to get the right stamp on the right form can result in war. André learns fast and may just become the finest of the finest secret agents. But he falls in love with the wrong girl…
Why we like it:
When we first saw A Very Secret Service, we knew we had found the French missing link between James Bond and The Office. The perfect alliance of fun and style.
"An incredibly sly and cleverly produced comedy that stands as a hilarious mixture of James Bond and The Office" – The Huffington Post
Share this program: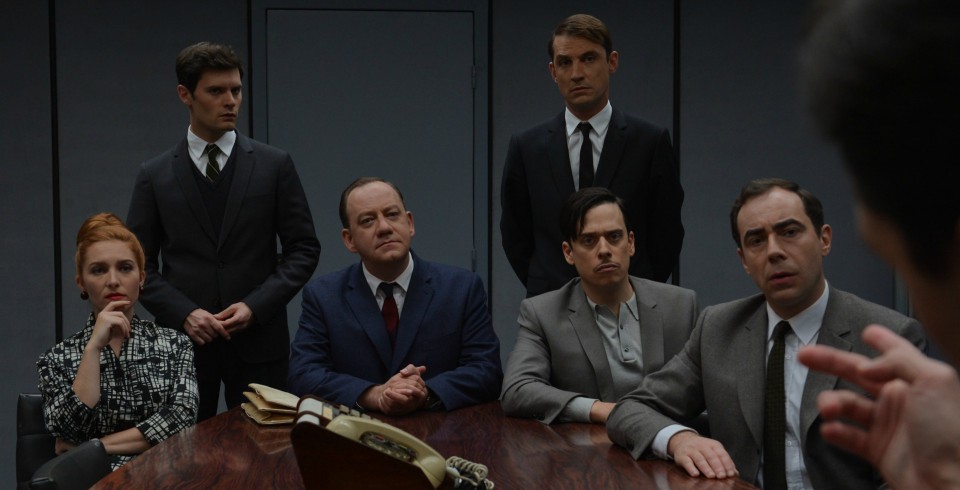 Program information:
Season 1 / 12×26' / Returning / HD / Production year: 2015
Genre:

Comedy

Writers:

Jean-François Halin, Claire Lemaréchal, Jean-André Yerlès

Director:

Alexandre Courtès (The Players, The Incident)

Cast:

Hugo Becker (Chefs), Jean-Edouard Bodziak, Bruno Paviot, Karim Barras, Joséphine de la Baume, Wilfred Benaïche, Christophe Kourotchkine, Marie-Julie Baup, Antoine Gouy

Music:

Nicolas Godin

Broadcaster:

ARTE France

Shooting language:

French

Available languages:

French, German