Orson, everlasting teenager, in charge of the swim club, has gold-medal dreams and is in love with Caro, herself suffering memory losses following a stroke. His friend Romy, proud dad of two children, is not really the jock type. Ramirez, with its Cerebral palsy, is the club's mascot and Dimitri, deaf-mute, is the hunk.
Satirical, burlesque and deeply human, the show doesn't shy away from showing handicap as it is, making it more and more familiar until the point where we only identify with the characters, making us laugh about themselves and ourselves.
Why we like it:
CHANGING ROOMS is the only tv programme dealing with the issue of disability with an off-beat humour and a light-hearted tone. And it has been doing it in Prime Time for 6 seasons, with 1.5 millions viewers tuning in (13% Pda).
Share this program: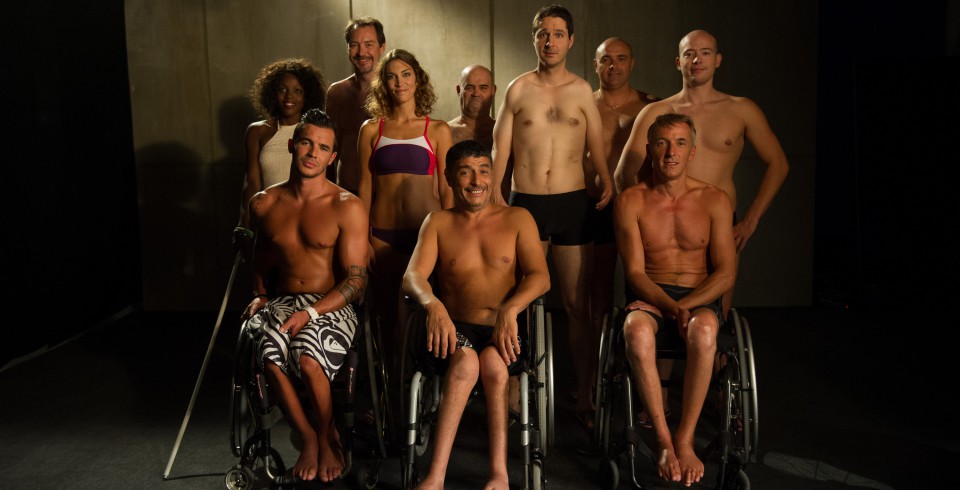 Program information:
6 SEASONS / 235×2'30'' / Returning / Available Now / HD / Territories: Worldwide rights / Ready-made & format / Production Year: 2011-2017
Genre:

Comedy

Writer:

Adda Abdelli, Fabrice Chanut

Director:

Franck Lebon, Fabrice Chanut, Vincent Burgevin

Cast:

Alexandre Philip, Adda Abdelli, Anais Fabre, Luc Rodriguez, Philippe Sivy, Cyril Missonnier

Broadcaster:

France 2 (France Télévisions Group), TV5 Monde

Shooting language:

French