The mystical Jade Armor is a legendary superhero. And now, it is Lan Jun's turn to be Jade Armor. Even she can't quite believe her destiny is to be this epic hero!
With the help of her friends, Theo and Alisha and the mystical Beasticons that accompany the Armor, Lan Jun is thrust into a series of action-packed adventures. Each day, she must contend with both an evil array of super villains and the very real trials of teenage life.
Why we like it:
A fun and vibrant series with an epic female character at its heart, and an outstanding creative team behind it.
Share this program: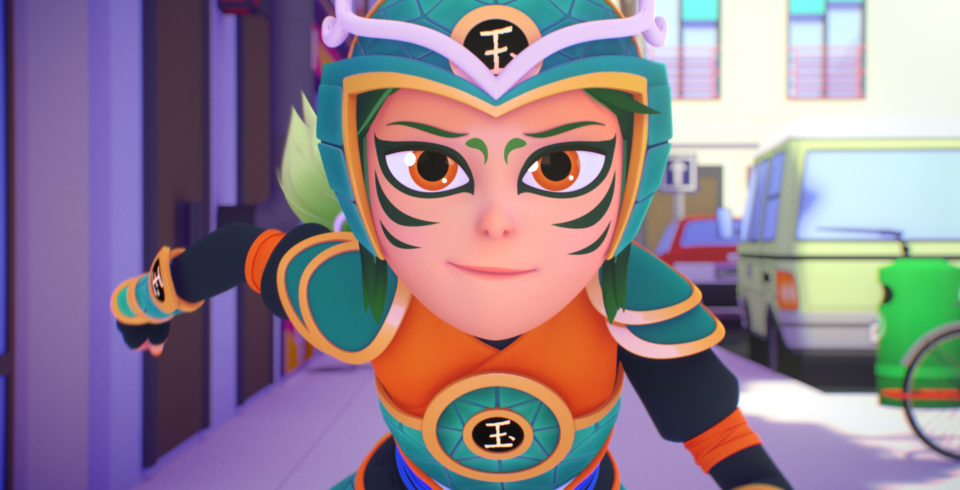 Genre:

3D-Animated Series
Action / Adventure / Comedy
Kids

Team:

Created by: Chloé Miller
Produced by : Corinne Kouper
Head Writer: M.J. Offen (Monster High, Wellie Wishers)
Story editor: Ghis Pujol
Supervising Director : Chloé Miller (Angelo Rules)
Co-director : Denis Do (Funan)

Broadcaster: