Obsessed with the neighbour he believes murdered his ten year-old brother, DI Jack Caffery finds himself trying to right the wrongs of others, but at what cost?
In an isolated country house, the wealthy Anchor-Ferrers family find themselves the victims of a psychopath's cruel games, trapped and terrorised.
When the two narratives collide, it's a thrilling, nail-biting and deeply disturbing race against time.
Based on Mo Hayder's acclaimed Jack Caffery novels.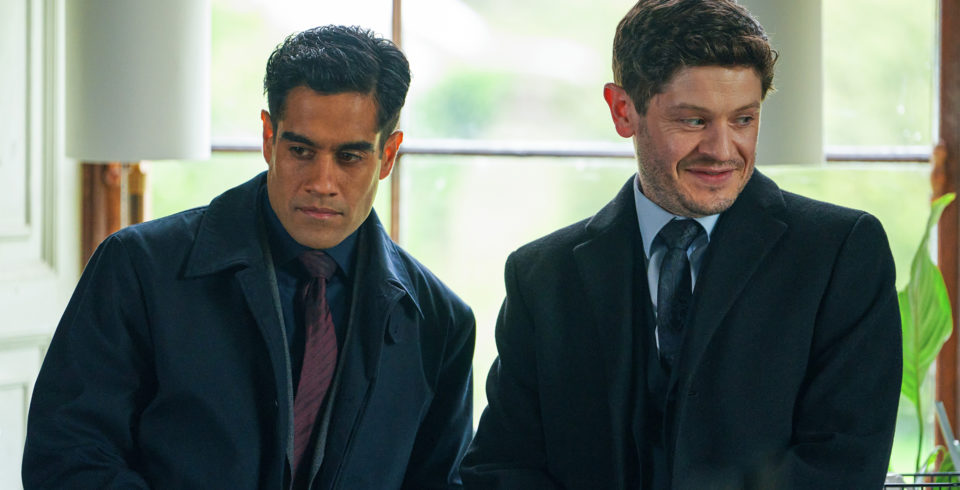 Genre:

Crime Thriller

Director:

Kristoffer Nyholm (The Killing, Taboo) & Lee Haven Jones (The Bay, The Long Call)

Broadcaster:

Shooting language:

English

Cast:

Ukweli Roach (Annika, The Midwich Cuckoos, Blindspot, The Royals)

Iwan Rheon (Game Of Thrones, Misfits, The Dirt)

Juliet Stevenson (Accused, Riviera, The Long Call)

Sacha Dhawan (Doctor Who, The Great, Iron Fist)

Sian Reese Williams (Hidden, Hinterland, Line Of Duty)

Owen Teale (Game Of Thrones, Line Of Duty, A Discovery Of Witches)

Written and Adapted by:

Megan Gallagher (Borderliner, Suspicion)

Executive Producers:

Elaine Cameron & Laurent Boissel