Four spoiled and radically different siblings are left alone at home after their parents get stuck abroad. They find themselves forced to get along, hiding from the rest of the world that they are in fact On Our Own. Everything that seemed obvious when Dad and Mom were at home becomes an impossible task. For the first time in their lives, the four of them have to take care of the laundry, ironing, cooking, and even have to go to the bank and the supermarket.
Together, they will try to bridge the gaps, overcome the difficulties (not necessarily the way their parents would want them to) to prove that, no matter how old you are, with collaboration, you can achieve anything.
And most importantly, that no matter how different you and your siblings are; family is above all.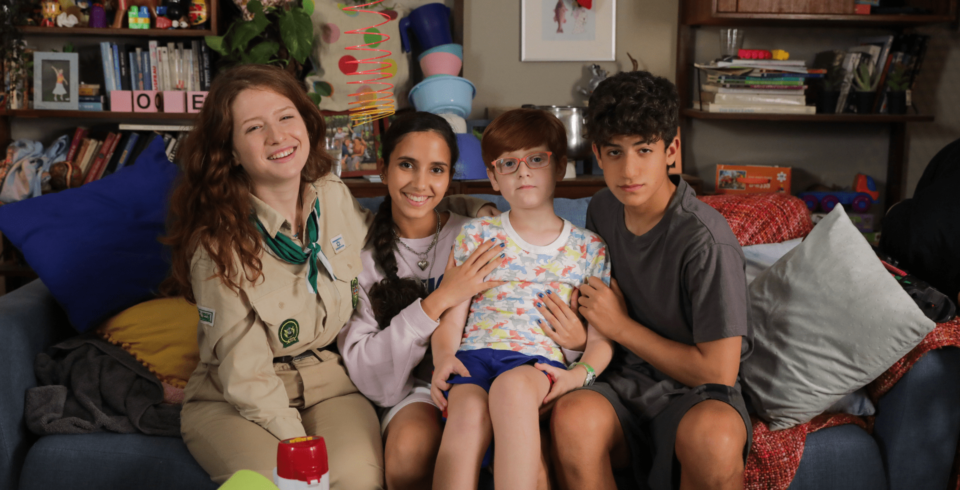 Program information:
56 x 22′ / 2020-2023 / HD / EMEA (except Israel)
Genre:

Live Action HD series
Comedy
Kids & Tweens

Available languages:

Hebrew