Isadora Moon: half fairy, half vampire, totally unique! Just like all her friends, magical and non-magical, she is figuring out who she is and where she belongs. Armed with a beginner's fairy wand, some fledgling vampire skills, the support of her friends and family, and her loyal sidekick Pink Rabbit, she's ready to embrace whatever challenges life puts her way.
Why we like it:
Based on the globally successful book series by author and illustrator Harriet Muncaster: over 4,3m copies sold worldwide in 36 languages since 2016.
ISADORA MOON champions self-acceptance, helping young audiences realise, the one thing you can do better than anyone else in the world is be you!
Share this program: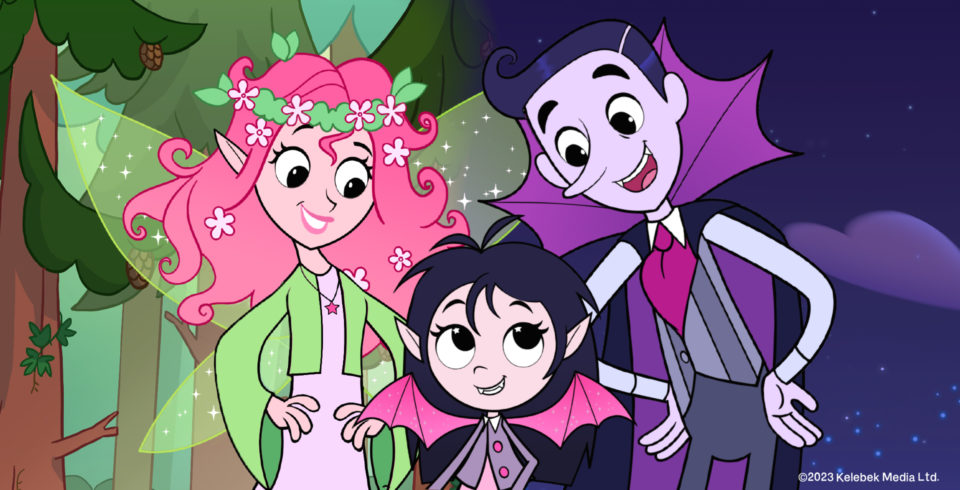 Program information:
World TV Rights (except USA, UK, ROI, and Italy and Italian-speaking territories for Italian and non-exclusive English language)
Genre:

2D Animation
Comedy with Lots of Heart!

Kids

Director:

Bill Gordon

Broadcaster:

Shooting language:

English

Based on the books and characters by:

Harriet Muncaster

Developed for television by:

Kelebek Media

Showrunner:

Deborah Thorpe

Head Writer:

Denise Cassar