Do you abide by the rules or are you prepared to bend them for the greater good? Alex is a cop who has chosen the second path but, somewhere along the route, he lost his way. Little favours to the mafia to keep the peace slowly turned into full-on corruption and the greater good became his own gratification.
When Alex's co-detective and partner gets killed in shady circumstances, the edifice of lies that holds Alex's life and family together starts to fall apart. His hierarchy seizes the occasion to go after him and Alex tries to cut his ties to the mafia but it is too late. His former "friends" abduct his son to pressure him into doing one last job for them. With everyone and everything turning against him, this is a fight he cannot possibly win. Alex reacts the only way he knows how: fighting fire with fire.
Why we like it:
We are big fans of the Easy Money trilogy and when we saw the same team getting back together for a new action packed crime thriller, we simply couldn't resist. With a great duo of actors and an incredibly tense intrigue, Alex will glue you to your seat. Dark, gritty, Nordic crime at its best.
"Irresistibly gripping" – I News
"A harbtitten new Swedish thriller" – The Times
"A pitch-black thriller with a hero so dark it's hard not to like him" – The Guardian
Share this program: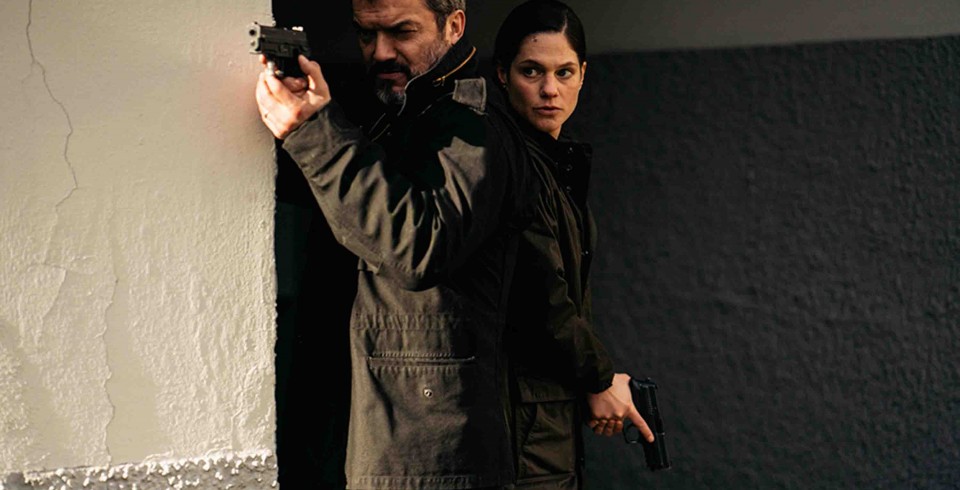 Program information:
Season 1 / Returning / 6×52′ / 2017 / HD / Territories: Worldwide rights / Ready Made & Format / Production year: 2017
Download press kit: Click Here
Genre:

Crime drama

Broadcaster:

Viaplay

Shooting language:

Swedish

Writers:

Michael Hjorth (Svensson Svensson, The Fjällbacka Murders, Sebastian BergmanI, The Condemned), Niklas Rockström (Before we die, Farang, Wallander, Thicker Than Water), based on an idea of Dragomir Mrsic and Mikael Cross

Cast:

Dragomir Mrsic (Easy Money, Edge of Tomorrow),
Rakel Wärmländer (Cleo, Love and Lemons, Top Girls)